Current rare & allocated bottles:
Elmer T Lee $59.99 – 6 bottles
Weller Antique 107 Single Barrel (2022 pick) $69.99 – 6 bottles
Weller Special Reserve Single Barrel (2022 pick) $39.99 – 6 bottles
Old Forester Birthday Bourbon 2022 $169.99 – 3 bottles
Knob Creek 18yr $189.99 – 6 bottles
Weller CYPB $69.99 – 3 bottles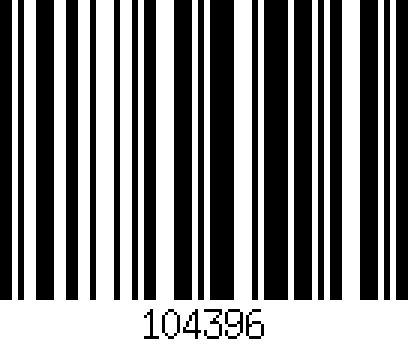 TO FINALIZE ENTRY – Scan Barcode at the Register
To complete Bourbon World Raffle registration, confirm your VIP information at the register and scan this barcode onto your account.
You must confirm your VIP account and scan this barcode at the register in order to complete your entry. You may enter a maximum of one (1) time per day, each day of the promotional period (month). Winners will be notified using the contact information on their VIP account, so ensure your account information (email address and phone number) is up to date.
By scanning this barcode and registering, I agree to the terms and conditions.
Honest, straightforward reviews of both new and classic bourbons
Sign up HERE to receive daily bourbon reviews in your inbox.
Sleeper Hit
Barrell Single Barrel Rye M237 7yr
95% Indiana Rye (MGP) bottled at 7yrs old and 107 proof. Leather and spice on the nose. Cinnamon toast crunch, cedar, and strawberries. On the palate, subtle but unmistakabley MGP spice. Piney, resinous, and high-toned with rock candy sweetness and a LOOOONNNGGG finish.
Hall of Fame
Knob Creek 18yr
Three seasons dried oak about to hit the campfire, huge depth of herbs, spice, brown sugar and chocolate covered oranges. Savory and sweet, raisins, mince meat pie, holiday spices and an ever present oak note that's big but not overpowering. This thing is living on the edge but never goes over. WOW!
Hall of Fame
Wild Turkey Rare Breed
Fresh caramel and orchard fruit aromas, buttery biscuit, honey, then cornbread. On the palate show stopping weight and viscosity. Baking spice, sweet raisins and dates, chocolate orange, and more red fruit. Rich, oily, big, but deliciously integrated. Sippable all day at 116.8 proof!
Buy It Again
Knob Creek Bourbon World Single Barrel
Warehouse 1, Floor 6, this hotbox of a barrel pick delivers extensive spice notes with leather and fresh cut oak on the nose, along with red fruit, licorice, and mint. On the palate, spice and leather dominate. Drinks BIG and finishes with more anise and touches of candied orange peel. Did this in an Old […]
Sleeper Hit
Jim Beam Black
Fanta orange drink, vanilla ice cream, runts candy, fresh cut oak. On the palate, leather and spice, with more orange, and cinnamon emerging. 7yr age profile. Like a poor man's lower rye Basil.
Buy It Again
Maker's Mark Private Select "Bourbon World"
Figs, coffee beans, milk chocolate, freshly baked banana bread on the nose. On the palate, rich dark spice. Butterscotch, more fig, plum, and dark fruits. Walnut, hazelnut, and sugar cream pie. Bottled at 108.9 proof. Balanaced, but VERY DARK in the best way. Stave profile: 7 Roasted French Mendiant, + 3 Seared French Cuvee
Buy It Again
Weller Full Proof Single Barrel 2022
Warehouse M, Floor 5, Barrel #100 – nose presents licorice, candy corn, and big spice. The palate is an extreme concentration of cinnamon, apple peel, burley tobacco barn, and Wilson's leather shop.
Hall of Fame
Pluto's Single Barrel Bourbon
Apple crisp, lemon pound cake, apricot, Albanese gummies, and freshly baked shortbread. On the palate, soft lemon curd, then the silkiest spice I've ever tasted in a bourbon. Sweet peppercorn, almost agave like. Quite incredible.
Hall of Fame
Old Forester Birthday Bourbon 2022
11yrs old and bottled at 96 proof. Perhaps the best oak nose ever sniffed… freshly split walnut, almond syrup, rose petals, cedar, and slight campfire note with leather. Richly spiced, bursting with coconut, peach, orange, mint, and fig. Completely delicious and insanely drinkable.
Sleeper Hit
Dickel 8yr Bourbon
Caramel apple nose, apple candy. On the palate, wild corn and fruit, yeasty and untamed. This is wild man stuff!
Buy It Again
Hoosier Gold Bourbon
Five different whiskies, three mashbills, and a finshing barrel, this is a total KTICHEN SINK blend bottled at 102 proof that manages to fire on all delicious cylinders. Light and fruity nose with tropical pineapple and some pear juice as well as spice. On the palate a total fruit bomb with cherry, banana, lemon, and […]
Hall of Fame
Russell's Reserve 13yr 114.8 proof
Tupelo Honeycomb, Almond Joys, saddle leather, coffee with lots of cream, spicy nut mix with rosemary, salted caramel. Most concentrated core of roasted nuts and sweet fruits and candy bars ever tasted in a RR. The 2021 was great. The 2022 is transendent.
Buy It Again
Weller 12
Caramel, leather, fresh cut oak. Soft entry with fruit up fron, then massive oak bomb on the finish. Pushing the boundaries of age for a wheated bourbon but the softest oak bomb you'll ever taste.
Buy It Again
Knob Creek Bourbon
Nine years old,100 proof, around $35, it's hard to understand why Knob Creek bourbon isn't bought by the truckload, since every other super premium of this caliber has gone allocated, completely dropped its age statement or DOUBLED in price. The nose is sweet corn, mint, and chocolate orange. Extremely pleasant and elegant. The palate is […]
Decent
St Elmo Old Fashioned
Sweet orange, vanilla, and cinnamon spice on the nose. Over rocks for 90 seconds and bitters gives way to juicy orange fruit, cherry, and sweet vanilla with just a touch of oak.
Sleeper Hit
Barrell Single Barrel Bourbon D70R 115.66 proof
Bourbon World single barrel D70R…65% 5yr, 20% 7yr, 10% 10yr, and 5% 17yr. On the nose… cherry, cranberry, boisonberry, creamy caramel, and cinnamon infused vanilla with some apricot. Very fruity and delightful. On the palate, apricot brandy infused with spicy cinnamon stick. Wonderfully rich dessert bourbon. Spice and fruit go on forever. The proof carries […]
Buy It Again
Four Roses Small Batch
Comprised of OBSK, OESK, OBSO, and OESO, the four bourbons that make up Small Batch are arguably the all stars of the Four Roses recipe universe. Mingling rich fruit and soft spice on the nose. Touches of caramel corn and apples. On the palate, one of the softest and spiciest combos you'll ever taste. Dried […]
Sleeper Hit
JTS Brown Bottled In Bond
Sweet oak aroma, light leather, dried fruit and tropical fruit. On the palate, more sweet oak, some orange zest, and mint. Butterscotch emerging with more light touches of oak here and there. It's a classic for a reason!
Buy It Again
Basil Hayden Bourbon
Sweet orange tea, marmalade, ginger, and honey on the nose. On the palate, soft apricot and peach, lemon drizzle, honey and malt with a warming spice. Extremely well-behaved and pleasant!
Buy It Again
Nulu Bourbon World Single Barrel
Cinnamon toast crunch, figs, apple pie, lemon yogurt. On the palate, soft apple, butterscotch, toffee, vanilla. Tropical fruit emering, passionfruit, then leather spice to finish.
Sleeper Hit
New Riff Single Barrel Rye #7987
Vanilla, figs, licorice mint, very rich floral aroma, baking spice, apricots. On the palate, spicy honey, pineapple, lemon grass, and eucalyptus. Some butterscotch emerging. Fruit cake, more spice, cherry syrup. Maybe the BEST Manhattan rye I've ever tasted.
Buy It Again
Willett Family Estate 8yr Single Barrel Bourbon
Smack of oak tree, sorghum, brown sugar, teriyaki. On the palate, more nutty oak with almonds, walnuts and walnuts. Burly tobacco, sizzling bacon fat, and a 2×4 to the tongue. Licorice and a berry note in there too. This is complex, massive, and just non-stop!
Hall of Fame
Willett 8yr Wheated Bourbon
Soft vanilla bean nose, emerging apricot and hazelnuts, then massive florals, honeysuckle and rose, and finally mint tea. On the palate, an explosion of fruit, leather, cedar drawers, Connecticut shade grown tobacco, red fruit, and anise. Legandary stuff!
Buy It Again
Maker's Mark 46
Warm baking spices, dusty cinnamon, vanilla bean, and orange. On the palate, sweet and spice one two punch. Subtle fruit on the mid-palate, a bit tropical, then a flood of anise, cinnamon, cardamom, and a touch of tea. Warming, fantastic.
Hall of Fame
Elijah Craig Private Barrel BRL Single Barrel
Leather wrapped popcorn, rosehips, prunes, cassis, fresh cracked pepper, toffee. On the palate, honey drizzled cracklin oat bran, warming spice, vanilla bean, lemon curd, and sweet black pepper. Toasted oak note, mint, and cake frosting. This is a kitchen sink of complexity and just a flavor monster!
Hall of Fame
Old Forester "Baby Birthday" Single Barrel
It doesn't get much sweeter than the 5th Floor of Warehouse K, known to produce some of the finest single barrel expression in the Old Forester lineup like 2021's 117 Series, and portions of several Birthday Bourbons. This heat cycling warehouses push the liquid in and out of the wood several more times than in […]
Sleeper Hit
Rabbit Hole Boxergrail Rye
On the nose, perfumed and lifted pine and spice, eucalyptus, cherry cough drop. On the palate, rich toasted almonds, coconut, and creamy anise.
Buy It Again
Elijah Craig Rye
On the nose, sweet wood, soft oak spice and a hefty helping of cedar and mint. On the palate, rock candy spice, subtle fruit, and oak in perfect balance.
Sleeper Hit
Basil Hayden Toast
Orange peel, fennel, vanilla ice cream, toasted oat cake. On the palate, much more traditional than the 27% brown rice mash would suggest. Silky vanilla bean entry with soft apricot, rose, and butterscotch. A sweet tea flavor persists along with raspberries and a touch of lemon custard.
Sleeper Hit
Angel's Envy Bourbon Single Barrel 2022
Dark fruit, sorghum, mollasses, cedar plank, fig, raspberry jelly. On the palate, mega mint, almonds dirzzled in honey, insane chocolate, more dark fruit, clove, anise, blueberry. Perfectly powerful at 110 proof. Barrel 1859
Hall of Fame
Willett Family Estate 9yr Rye Single Barrel
More than lives up the hype. Ridculously integrated oak spice, leather, and sweet, minty rye. A master class in huge flavor delivered with subtlety and depth beyond what's expected. Rich butterscotch, soft leather, and wave after wave of sweet herbal note leave you smacking your lips and wanting another sip. Even at a relitvely high […]
Buy It Again
Old Elk Wheated Bourbon BRL Single Barrel
Fresh kettle corn and cut leather, spicy honey. On the palate, woodsy spice, walnut, balckberries, clove, almonds and vanilla. Soft but very spicy, with hazelnut and cocoa emerging on the finish.
Sleeper Hit
Wild Turkey Kentucky Spirit Single Barrel
On the nose, freshly baked cinnamon bread with vanilla frosting and orange marmalade. One the palate, pure oak nirvana, freshly cut, sawmill, even wet, bursting with more oak spice through the finish. Fantastic subtle fruit development as well. Alluring, very tasty.
Sleeper Hit
Old Forester Statesman
Warming hazelnut, almond, and honey on the nose with a distinct honeysuckle aroma. Enticing! On the palate, soft fruit, cedar, anise, and grapefruit. Richer fig and cherry through the finish.
Hall of Fame
Evan Williams Single Barrel
Sweet corn on the cob nose with elegant spearmint and light earthy oak. On the palate, pure bourbon dessert. Soft vanilla, strawberry cream, sweet clove, and Earl Grey. Lemon
Decent
Jack Daniel's Triple Mash
Woodland fruit bomb, field honey, apricot, lemon, and blue raspberry. On the palate big malt, sugar cookie monster with a wave of massive spice.
Buy It Again
Maker's Mark Private Select "Match Stick"
Vanilla butter cream, fresh corn, fresh cut oak, sawmill, leather jacket. On the palate, mega spice, black pepper, clove, and licorice. 110.5 proof
Sleeper Hit
Hard Truth Sweet Mash Rye
Lifting soft spice, baked cinnamon, apple and banana, touch of pot-still rum influence. Palate is soft and spicy as well. Rich fruit notes, big round, juicy rye with more cinnamon spice and fruit emerging throughout and through the finish.
Sleeper Hit
IBWE Single Barrel Bourbon "Moe"
123.2 proof delivers a powerful punch of teatree, mint, and orchard core. On the palate a balance of red fruit, spice, and deliciously light caramel. This is a big flavorful whiskey that's more delicate than it deserves to be.
Buy It Again
Jack Daniels BIB (Bottled in Bond)
Maple, mollassas, sweet licorice, touch of sweet chewing tobacco, raisin and banana.
Decent
Rabbit Hole Cavehill
Big hits of caramel, honey, and malt on the nose. Sweet woodsy aromas and some fruit. On the palate, soft cinnamon, apple pie with emerging oak and vanilla in the balance.
Buy It Again
Willett Single Barrel Coming Soon
Coming soon…two delicious single barrels
Sleeper Hit
Maker's Mark 101
6yr old wheated bourbon bottled at 101 proof. Perfection. Should be allocated. Balanced oak and sweetness. Herbs and spice. Minty with a fresh cut tropical fruit flavor in the background. For everyday sipping this is luxury that's available anytime.
Decent
Cooper's Craft 82.2 Proof
Light brown sugar and vanilla on the nose. Very light and elegant palate, balanced with fruit, oak, and slight spice. Great everyday sipper for those who love Woodford.
Buy It Again
Angel's Envy Bourbon
Angel's Envy starts with a traditional mashbill of 72% corn, 18% rye, and 10% malted barley. The 6 year old bourbon is then finished for in ruby port casks for 3-6 months imparting a fruity sweetness and tang to the traditional oak and rye spice. Sugar cookie, vanilla frosting, and ripe red fruits present on […]