Current rare & allocated bottles:
Old Forester "Bourbon World Top Floor" Single Barrel 133.7 Proof $99.99 – 6 bottles
Stagg Jr. 130.2 – Batch 14 – $59.99 – 4 bottles
Weller 12yr – $59.99 – 3 bottles
Thomas H Handy BTAC Rye 2022 Release  $174.99 – 2 bottles
Caribou Crossing Canadian Whisky $59.99 – 2 bottles
Four Roses Limited Edition Small Batch 2022 Release $229.99 – 2 bottles
Blanton's Straight from the Barrel $159.99 – 3 bottles
Russell's Reserve 13yr $99.99 – 2 bottles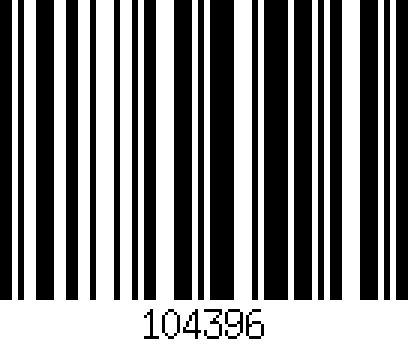 TO FINALIZE ENTRY – Scan Barcode at the Register
To complete Bourbon World Raffle registration, confirm your VIP information at the register and scan this barcode onto your account.
You must confirm your VIP account and scan this barcode at the register in order to complete your entry. You may enter a maximum of one (1) time per day, each day of the promotional period (month). Winners will be notified using the contact information on their VIP account, so ensure your account information (email address and phone number) is up to date.
By scanning this barcode and registering, I agree to the terms and conditions.
Sleeper Hit
Proper 12 Irish Whiskey
One of the more successful celebrity brand launches in the last several years, Conor McGregor's collaboration with Proximo, owners of Bushmills has helped bring a classic Irish whiskey into the mainstream. Traditional soft fruit aromas are paired with fragrant vanilla and touches of barrel spice. Soft honey and apple through the finish.
Hall of Fame
Green Spot Irish Whiskey
Perhaps the most famous "private label" ever created for a retailer. Made for the Mitchell family, basically a Dublin Liquor store, and now one of the most sought after single pot still Irish whiskies in the world. A blend of pot still whiskey aged 7 to 10 years in new fill bourbon casks, refill casks, […]
Buy It Again
Teeling Irish Whiskey
When John Teeling converted an industrial alcohol plant in County Louth into what became "Cooley" distillery in the late 80s, the seeds were planted for the revival of Irish whiskey. Kilbeggan, Tyrconnell, and Connemara all sprung forth, as well as a slew of barrels for smaller brands to grow and experiment. Post-Beam Suntory acquiring Cooley […]
Hall of Fame
Redbreast Irish Whiskey
Single pot still Irish Whiskey, a style unique and legally bound to Ireland uses at least 30% unmalted barley in its grain bill and is typically triple distilled to achieve a uniquely pleasant grassiness combined with citrus. Add to that ageing in sherry casks and you get Redbreast 12, one of the most elegant and […]
Hall of Fame
Jameson Irish Whiskey
To say that Jameson Irish Whiskey is a great blend, is a bit of an understatement. And although in recent years it has transcended the Irish whiskey category and simultaneously spurred billions of dollars in invest in the country and category itself, at the end of the day it's about THE WHISKEY. And guess what…it's […]
Hall of Fame
Top 3 Irish Whiskies
#1. Green Spot Irish Whiskey – this single pot still Irish whiskey is made with up to 30% unmalted barley, aged for 7-10 years in a variety of new and used bourbon barrels with some sherry barrels as well. The blend is powerfully flavorful with malt, fruit, cereal and citrus all pinging off the charts. […]
Hall of Fame
Old Forester Single Barrel "Bourbon World Top Floor" 133.7 Proof
Top floor, highest proof Old Forester single barrel we've ever encountered. There's not a whiff of heat about this. PURE BOURBON CANDY…nose of liquid caramel and cinnamon, very finely tuned oak spice, with an almost cedar like quality. The palate just melts with rich caramel sauce, butterscotch, and a touch of cocoa. With so many […]
Buy It Again
Jack & Coke 4pks
The best part about a Jack and Coke is that it's an actual cocktail in a glass…sweetness and bitterness from the cola with the exact right amount of whiskey to round out, smooth out and give a touch of refreshing bite. The new Jack and Coke is a collab worth trying!